Updates & Recognition

Welcome to Waste Not Want Not. On this page you'll be able to see some of the journey over the past 4 years. If you're a new customer you can start right at the bottom where it all began. 
Echo Environment Awards - Green Business of the Year 2022
LaVida Liverpool
January 2021
Running a business with ADHD....
Birkenhead News 
November 2020
Birkenhead news spoke to 4 women who have started up a business recently. I had just expanded and it was great to see other people following their dreams. 
As a result one of the other women Magdalena who owns Foxy Candles and I have been in touch and she will soon be stocking her candles in Waste Not Want Not. 
Inclusive Economy Liverpool
February 2020
Congratulations to Waste Not Want Not Wirral on winning our Innovation Prize! Great to hear Emily talking about the origins of the business and how it's making an impact across Wirral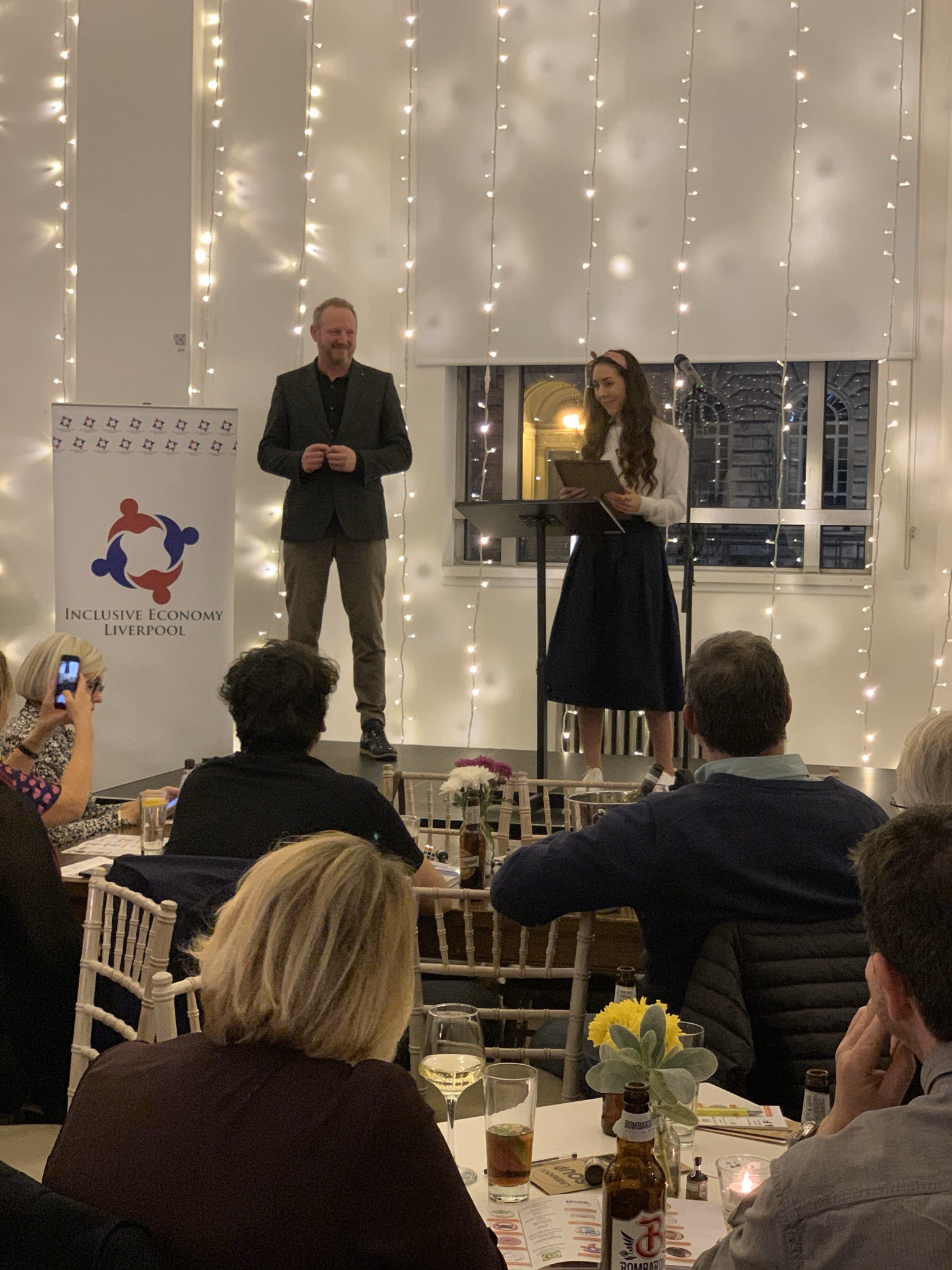 Granada Reports
October 2019
An environmental campaigner who was homeless at 18 has won an award for business innovation after opening Merseyside's first zero-waste store.
Emily Gleaves from Birkenhead set up Waste Not Want Not because she was alarmed by the amount of non-recyclable packaging being used in supermarkets.
So with focus on protecting the environment very much on the agenda, Andrew Fletcher's been to meet her.
https://www.itv.com/news/granada/2019-10-18/merseyside-s-first-zero-waste-store-opens
Liverpool TV
​9th August I appeared on Liverpool TV.
I took this opportunity to talk about some of the products and services that haven't had that much coverage such as the zero waste make up and the nut milk/ nut butter machine.
Yorkshire Bank and Heart FM - Taking care of business award
I was put forward for an award by an anonymous person. I was whittled down to 5 people. There where some news articles made and the judges had to read them to decide the winner.
5th July 2019 I received a phone call around 4:30pm. It was Vicky from Heart FM telling me I was the WINNER of the Yorkshire Bank taking care of business award I had WON £10,000!! I was speechless (I know hard to imagine)
It was announced in the Telegraph, Echo, the Journal, world news monitor, Chronicle and Manchester evening news.
Area manager Ian from Yorkshire Bank came down to the shop to present me with a cheque along with Heart FM drive time presenter Adam. 
https://www.telegraph.co.uk/business/challenges/taking-care-of-business-winner-2019/
http://www.thejournal.co.uk/special-features/eco-competition-winner-yorkshire-bank-16615027
Homeless teen to business boss
The Mirror and the Liverpool Echo wrote an article on the business, this was mainly to do with me being based in the market and seeing how I have been managing to cope with the decline in foot fall. 
Echo environment awards
The Echo's Environmental awards took place in May 2019. I was announced as a finalist and was overwhelmed when I was revealed as the WINNER for my category of Environmental Champion of the year 2019. It's a massive achievement having only been trading and working on my projects for under a year. There where 7 winners from the Wirral and we where all invited to afternoon tea with the new Mayor Tony Smith.
Ecobricks
Around September 2018 I started working with schools and running workshops in Birkenhead park to show people how to make Ecobricks. The idea came from the Philippines where they would put non recyclable plastics into bottles and use them as bricks to build schools and houses. 
When enough had been made I worked alongside Involve North West and Joseph Paxton school to make a tree from Ecobricks and empty plastic bottles. The mayor opened the tree in February 2018. The next part of the project will be to build a bench in the summer of 2019
School talks
This was the first school talk I did in July 2018 at Birkenhead High School Academy. The girls made me a thank you sign from milk bottle tops. They had an eco day which I was invited along too. They had painted tree stumps, made things from old CD's and lots of other creative things.
Where it all began
A brilliant article from the Wirral Globe before the shop was open. Look at the before pics, what a transformation!
https://www.wirralglobe.co.uk/news/16239763.mum-plans-to-open-wirrals-first-zero-waste-shop-in-birkenhead-market/